Responsible Consumption
What do your desk, the company storeroom, cabinets, refrigerators, and closets all have in common? These are common spaces and places where stuff accumulates – stuff that remains unused, unclaimed, out of date, and/or expired. The goal of responsible consumption is to instill mindful buying practices and decisions into the everyday habits of your organization. This mindfulness will reduce your organization's impact on global consumption serve as a model for employees in making responsible decisions, and ultimately save money on total life cycle costs.
Lifecyle Mindset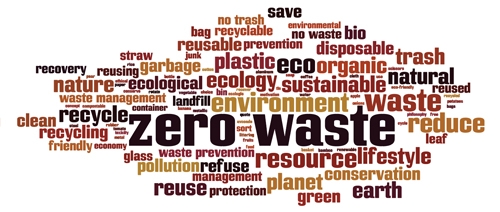 They type of material or product your organization chooses is just as important as the amount of stuff your organization procures. Some products have less of an environmental and health impact and are preferred over similar items made with toxic or harmful chemicals.
Items such as batteries, electronics, leftover paints, and pesticides all have something in common. When they are discarded, the toxic material embedded in them may end up in the ground, in streams, or in the air. Toxic waste from products containing toxic materials, can harm people, animals, and plants. Taking this into account is the lifecycle mindset.
Plisko Sustainable Solutions, LLC has in-depth experience in developing responsible consumption policies that align with your vision, mission, and goals. Our work includes Environmentally Preferred Purchasing Policies, Integrated Pest Management Policy, Single-Use Device Reprocessing Policy, Waste Prevention Policies – all focused on responsible consumption of goods and services.
Waste Prevention and the Circular Economy
Did you know it takes one plastic bottle up to 1,000 years to degrade in a landfill? Did you also know that your organization could save time and money by "making" less waste?
From analyzing your organization's waste data to supporting implementation of waste prevention programs, we will help you reduce your waste footprint. Cost-savings waste prevention does not just happen by accident.  It requires strategic and operational planning, coupled with experience. Plisko Sustainable Solutions, LLC will use our knowledge, network, and consulting background to help your organization:
Develop strategies for preventing waste
Design waste prevention programs
Calculate projected financial and environmental savings
Identify and engage with partners for collaborative programs
Provide implementation planning and support
Promote habits that support the circular economy: redesign, rethink, reduce, repair, recycle