About Us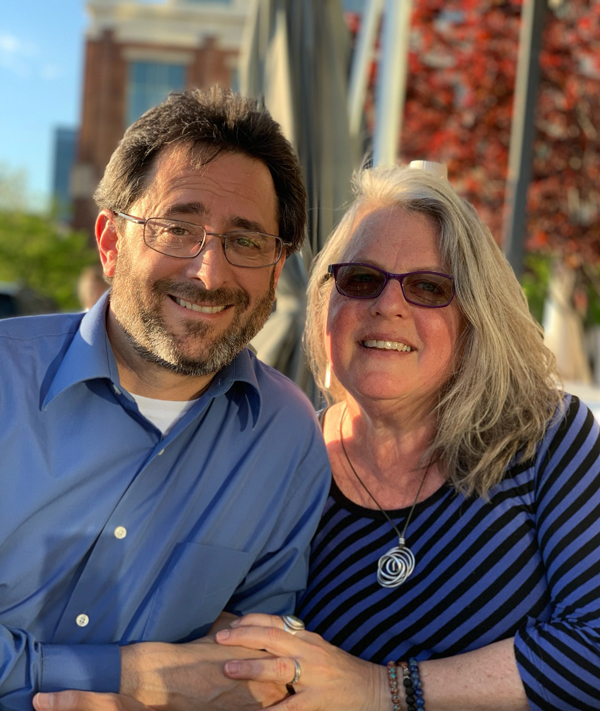 At Plisko Sustainable Solutions, LLC – a woman-owned small business – we provide environmental and social strategies to help your organization thrive. Founded and managed by Joan and Marc Plisko, the couple are synergistic in their work style and complementary in their skill sets. Joan runs the day to day operations of Plisko Sustainable Solutions, LLC while Marc provides technical and financial oversight on all projects. Keep reading to learn more about Joan and Marc.
Joan Plisko
President and Founder
President and Founder, Joan Plisko, PhD, is an award-winning environmental health and sustainability director, strategic planner, researcher, and educator. Joan's life work is based on the premise that people and the environment in which they live, work, play, and pray can become healthier and more resilient with knowledge, assistance, and recognition.
Joan began her immersion and love for the outdoor world as a child playing in the woods behind her Piscataway, New Jersey home. Later in life, during graduate school in Charlottesville, Virginia, Joan began her life-long love of hiking, camping, and traveling. Steeped in the beauty of the Blue Ridge Mountains, Joan realized that her life's work would revolve around the natural world – which is how she ended up studying environmental systems engineering at Clemson University. It was there she wrote her first grant application to fully fund her doctoral research efforts in developing a framework for state household hazardous material policy initiatives.
Joan spent time working in the non-profit world and the environmental consulting world before her ten-year tenure as a director at Maryland Hospitals for a Healthy Environment. There Joan provided technical assistance, networking, and award programs for healthcare facilities across the state.
Launched full time in 2015, Plisko Sustainable Solutions, LLC is the culmination of Joan's educational, experiential, and volunteer efforts.
Joan was a member of Maryland's Climate Leadership Academy (2019), completed the Permaculture Design Course (2019), attended the Living Systems Leadership retreat (2018), and graduated from Leadership Baltimore County (2017). Joan's awards include: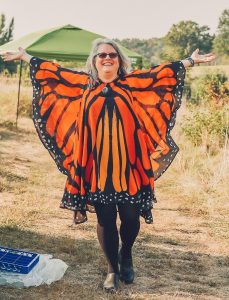 Daily Records Top 100 Women, 2016, 2019
American Industrial Hygiene Association Rachel Carson Award, 2016
Baltimore Business Journal Green Policy Award, 2010
Green Building Council Leadership Award, 2009
State of Maryland Tawes Award for a Clean Environment, 2008
U.S. Environmental Protection Agency Region III Environmental Achievement Award, 2008
A life learner, avid gardener, community leader, mentor, yoga enthusiast, and multi-tasking mom of two, Joan enjoys traveling and has been to all 50 states! She has a Ph.D. in Environmental Systems Engineering from Clemson University, an M.E. in Systems Engineering from the University of Virginia, and a B.S. in Commerce and Engineering from Drexel University.
Marc Plisko
Vice President
Marc Plisko is an experienced industrial hygienist and has been certified by the American Board of Industrial Hygiene as a CIH for more than 20 years.  His passion for protecting people in the occupational environment grew from his belief that our country's workers are our greatest asset and protecting their wellbeing is an investment in our future. Employers are often unaware of the risks to injury or illness faced by their employees or the potential impact on the lives of the people affected, and many times are unsure of how to measure or quantify employee exposure to physical and chemical hazards in the workplace.
Marc's experience has taken him around the globe where he performed facility inspections and developed risk management strategies for hazardous chemicals and environmental waste at industrial, manufacturing, and non-profit businesses. Using his leadership and management skills, he developed inspection protocols and led inspection teams during assessments at maritime, electrical energy, corporate research and development, shipbuilding, food products, medical research, healthcare, and government/military establishments.
Conservation of resources through recycling, repurposing, and proper disposal of used materials and assets presents many challenges for protecting both people and the environment. Marc has developed written program documents for recyclers and marine salvage companies engaged in the handling of scrap metal, PCBs, lead-based paint, asbestos, flammable liquids and gases, and other regulated materials.  He is most proud of his work involving the preservation of coastal marine habitat by means of sinking decommissioned US Navy ships for use as artificial reefs.
Marc also believes in giving back to the community and provides pro-bono services to several non-profit organizations located in the greater Baltimore area, including on-going asbestos program management for a religious school and chemical hazard inventory maintenance for a 200-acre educational organic farm and retreat center.